In a word 'brilliant'. That was the consensus of the Committee on our annual charity day at Drum Castle on 31st July which saw a total of 70 cars, Jaguars and Rolls Royces, either on the lawn or in the courtyard of the Castle, giving not only the dyed-in-the-wool petrol (or diesel) heads lots to inspect, discuss, envy and /or put on their wish list, but also for non-car enthusiasts generally to enjoy the spectacle. Congratulations to all who took some silverware home with them – the full 2016 trophy winners' list can be viewed on our website – www.grampian.jec.org.
This year's chosen charity was Aberdeen Mountain Rescue Team who received a cheque for £4,500, this sum being raised through sponsorship and proceeds from the various stalls on the day. The donation will be used to purchase replacement equipment and protective clothing essential for the hazardous life-saving work that this team - all volunteers - undertake year round.
Our grateful thanks go to our very generous sponsors, the list is on our website; to Peter Vardy Jaguar Aberdeen for donating raffle prizes and to all who volunteered their time, baking produce, bottles etc. to our event to ensure it was a success.
To the Scottish Section of the Rolls Royce Enthusiasts Club, Jaguar Drivers Club (Scotland) and Fife and Tayside Jaguar Enthusiasts Club who joined us on the lawn, the GR JEC thoroughly enjoyed the day and we hope you did too.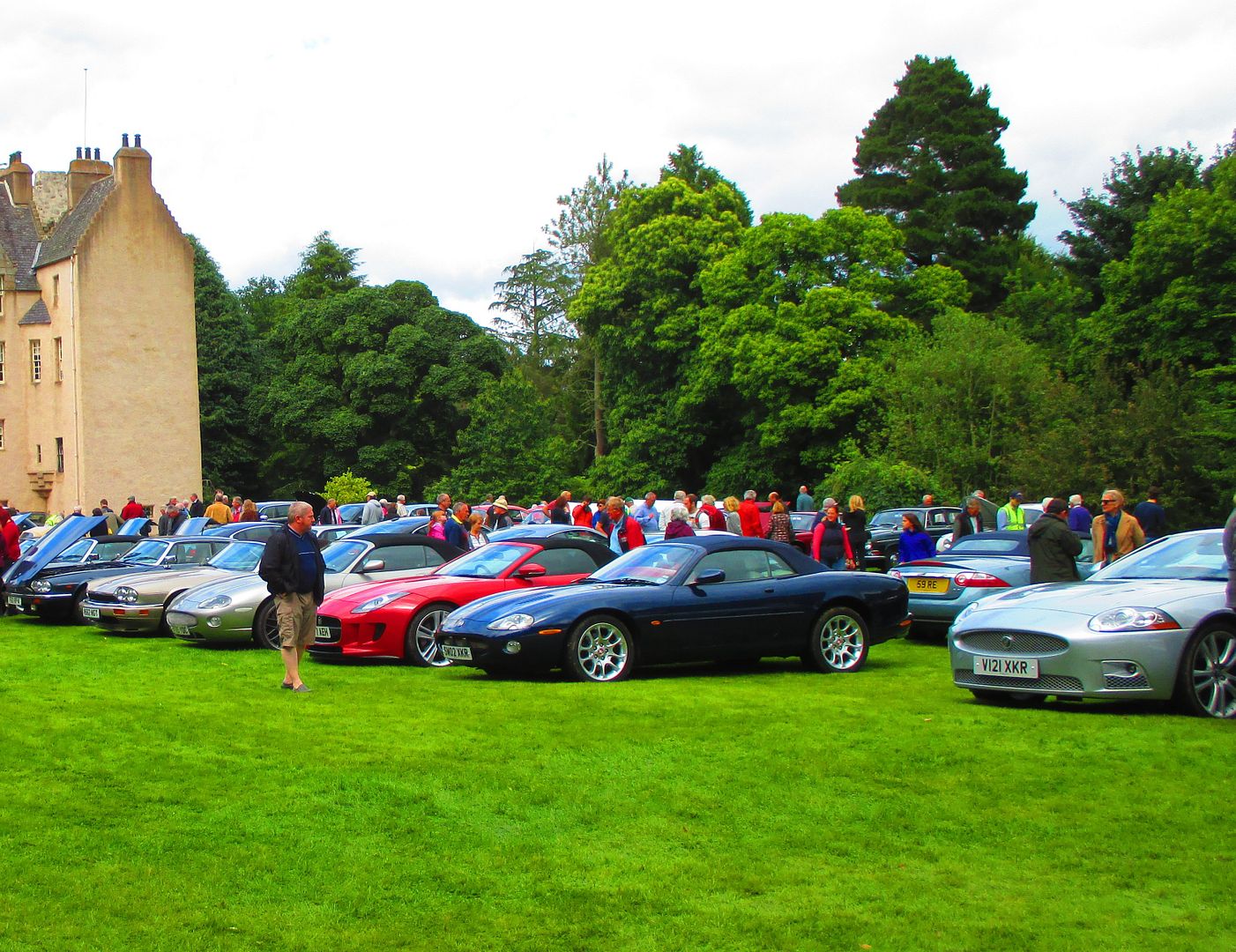 Grampain Region JEC 2016 Annual Gathering Prize Winners
Best 1940's Jaguar - Not awarded in 2016
Best 1950's Jaguar - 1956 Jaguar XK140 DHC - Mr Roy Burnett
Best 1960's Jaguar - 1961 Jaguar Mk2 3.8 - Mr Darren McWhirter
Best 1970's Jaguar - 1978 Jaguar XJ-S - Mr Simon Howell
Best 1980's Jaguar - 1989 Jaguar XJ-S V12 - Mr Sebastien Balmes
Best 1990's Jaguar - 1998 Jaguar XKR Convertible - Mr Blair Colquhoun
Best 2000's Jaguar - 2000 Daimler Super V8 - Mr Ian Stallard
Best 2010's Jaguar - 2010 Jaguar XKR Convertible - Mr Jim Mann
Best Replica/ Special - Jaguar D-Type Recreation - Mr Iain Gunn
Best in Show - 1978 Jaguar XJ-S - Mr Simon Howell
Furthest Travelled to Show - 2016 Jaguar XE - Mr Ian Penkethman
Highest Mileage Jaguar - 2004 Jaguar S-Type 146,305 Miles - Ms Hazel Gilray
Ladies Choice Jaguar - 1951 Jaguar XK120 - Mr Tom McWhirter
Best Visitor - 1933 Rolls Royce 20/25 - Mr Alexander McCombie